SELENIUM FOOD SOURCED 200 MCG per Tablet / Capsule Iodine protocol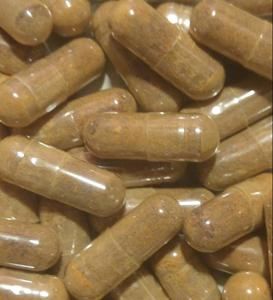 ITEM LISTED FOR YOUR CONVENIENCE AND IS NOT PRODUCED BY 12FORU.
This food sourced Selenium is:
Non-GMO
Soy-Free
Clinically Studied Selenium
Selenium is an essential trace mineral found in soil and water. Plants and yeast naturally convert selenium into organically bound protein forms of minerals. For improved bioavailabilty, this food sourced selenium contains selenium in this organically bound natural food form. 
Directions as a dietary supplement:  
Take one (1) capsule daily with a meal. Do not exceed recommended dosage.


Free Of:   
Sugar, salt, wheat, gluten, corn, soy, barley, fish, shellfish, nuts, tree nuts, egg or dairy, artifiical sweeteners, flavors or colors.
The majority of our herbal tinctures & products are handmade & hand infused.  Blends are recipes developed by a holistic practitioner of 16 years & former Registered Nurse of over 18 years.    Herbs used are either organic or wild harvested.  We are a small home based business committed to quality.  We also offer holistic education & protocols to help people support their health using dietary supplementation.  From the simplest of diseases to the most complex, we can offer support for your health.  Our contact information is available on the contact us page.
Facebook Educational Group:  https://www.facebook.com/groups/12foru/

***As per FDA gudelines:  None of these products are intended to treat, diagnose, treat, or cure disease.