ROSEHIPS capsules 500 mg per capsule VITAMIN C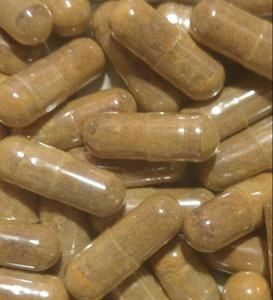 ITEM LISTED FOR YOUR CONVENIENCE AND IS NOT PRODUCED BY 12FORU BUT IS PLANNED IN THE NEAR FUTURE.
ROSEHIPS CAPSULES are a plant source FOR vitamin C and other nutrients such as vitamin A, calcium, potassium, zinc, magnesium, vitamin E, vitamin K, niacin,  etc.   
See more here:  https://tools.myfooddata.com/nutrition-facts.php?food=35203&serv=wt1
Available in:  60 ct, 120 ct, 180 ct, 360 ct
Information direct from our supplier:
Rosehips Powder (Rosa canina)
100% pure
500mg each
 Also known as
Rosa canina, Hip Berry, Rose Haws, Rose Heps, Wild Boar Fruit, Wild Rose and Dog Rose
Introduction
Rose hips develop on wild roses as the flowers drop off. The rose hip, also called the rose haw, is actually the fruit of the rose. These fruits are one of the most concentrated sources of vitamin C available.
The rose hips come from the species Rosa Canina, which is commonly referred to as the dog rose. These plants are deciduous shrubs native to Europe and western Asia. They typically grow between 1 and 5 meters in height, and possess attractive flowers which range in color from white to pink. The fruit, known as rose hips, appears in early summer, ripening throughout the season and into autumn.
Constituents
Vitamins A, C, D, E, flavonoids, lycopene, iron
Parts Used
Fruit either shelled or powdered
Please note that the nutrients found in food / plants is not the same a nutrients made in a lab.   These are not isolated man made forms.
The majority of our herbal tinctures & products are handmade & hand infused.  Blends are recipes developed by a holistic practitioner of 16 years & former Registered Nurse of over 18 years.    Herbs used are either organic or wild harvested.  We are a small home based business committed to quality.  We also offer holistic education & protocols to people, to teach how to get healthy using solely natural means.  From the simplest of diseases to the most complex, we can help.  Our contact information is available on the contact us page.

Facebook Educational Group:  https://www.facebook.com/groups/12foru/
***As per FDA gudelines:  None of these products are intended to treat, diagnose, treat, or cure disease.