NEBULIZING INHALATION SOLUTION Asthma/ COPD / Cough / Candida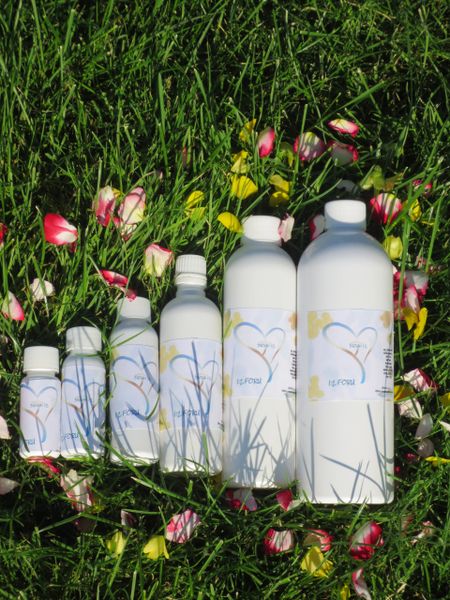 Nebulizing Inhalation Solution has been developed especially for use in your nebulilzer.  Nebulizers can also be purchased through 12foru if you do not have one:
 http://12foru.mysimplestore.com/products/handheld-portable-nebulizer-for-use-with-nebulizing-inhalation-solution
***POSSIBLE USES: Asthma, COPD, Acute respiratory infections, Allergy related respiratory problems, Congestion, Candida in lungs etc...  This solution has been developed as an alternative to prescription medications.  


Magnesium inhalation alone has shown in studies to be as effective as albuterol for managing acute symptoms and reducing inflammation
Our Nebulizing solution is a special blend of Magnesium chloride, pink sea salt normal saline, boron potassium iodide & colloidal silver.
Use of this solution:  Fill chamber with solution.  Add 1 drop of iodine if iodine has been selected for your needs. Each treatment another drop of iodine may be added     Inhale for 15-20 minutes each treatment.  This solution does not dispate as quickly as prescription forms of nebulizing solutions and 1 chamber may last up to 24 hours.  


The majority of our herbal tinctures & products are handmade & hand infused.  Blends are recipes developed by a holistic practitioner of 16 years & former Registered Nurse of over 18 years.    Herbs used are either organic or wild harvested.  We are a small home based business committed to quality.  We also offer holistic education & protocols to people, to teach how to get healthy using solely natural means.  From the simplest of diseases to the most complex, we can help.  Our contact information is available on the contact us page.

Facebook Educational Group:  https://www.facebook.com/groups/12foru/