LIVER SUPPORT HERBAL TINCTURE Fatty Cirrhosis Liver Cleansing Gall Bladder Stones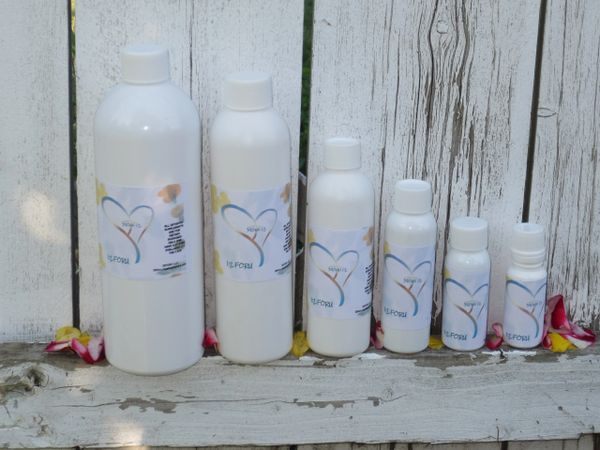 Sizes available:  1 oz, 2 oz, 4 oz, 20 oz  
Note:  20 oz comes with 16 oz bottle and 4 oz bottle.  
This is the recommended tincture recommended for the 12foru modified liver flushing and for supporting the liver while detoxifying / healing the body.  **If interested in the document for the modified liver flushing please use the contact form & it will be emailed to you free of charge**
POSSIBLE USES
Cirrhosis.

Chronic active hepatitis.

Drug and alcohol induced liver damage.

Acute viral hepatitis.

Fatty liver, nonalcoholic fatty liver disease (NAFLD), and nonalcoholic steatohepatitis (NASH)

Hepatic toxicity caused by steroid usage

Environmental sensitivities and toxins

A medical condition that necessitates the use of hepatotoxic medications

Lowers cholesterol levels, which benefits the heart

Reduces the growth of cancer cells in breast, lung, colon, prostate, cervical and renal cancers

Functions as a therapeutic agent for the prevention of Alzheimer's disease

Improves blood sugar levels

Contains numerous anti-aging properties

Reduces cell damage caused by radiation and chemotherapy treatments

Supplements sunscreen protection and may be useful against multiple types of skin disease

Works as a free radical scavenger and powerful antioxidant

Reduces hot flashes and other related menopausal symptoms

Helping with intestinal / indigestion issues
Chanca Piedra: The indigenous people of the amazon have used chanca piedra for centuries to promote the body's natural elimination of liver, gallbladder and kidney stones. It also stimulates the liver to purge itself of harmful toxins and foreign particles. Chanca piedra soothes the liver, increases bile production, and reduces the formation of calcified stones in the body.  The Department of Chemistry at Bose Institute in India investigated the liver protecting action of chanca piedra against acetaminophen toxicity and their results showed that a protein in chanca piedra protected liver tissues against oxidative stress, probably by increasing antioxidative defenses.Study results from the Patel Institute of Pharmaceutical Education and Research suggest compounds in chanca piedra may be a valuable component to a multiple herb, liver-protection formulation  The high phenolic content of chanca piedra has shown antioxidant activity, which has been found to support balanced blood sugar and optimal blood pressure levels
Greater Celandine: Celandine stimulates enzyme production from the pancreas, helps the liver eliminate foreign particles, stimulates the production of bile, helps relieve gallbladder spasms and improves a sluggish liver. Greater celandine contains chelidonic acid, which has been found to relieve discomfort and be aggressive against certain harmful organisms.
Chicory Root: Is a medicinal herb celebrated for its ability to help cleanse the liver. Ancient Roman, Persian, Arabian, and Indian physicians used chicory leaves and root to aid against a slew of liver ailments including jaundice, gallbladder and liver stones, urinary stones, constipation, indigestion, depression, and headaches. Chicory is a rich source of phenolics and the protective effects polyphenols on the cardiovascular system is widely acknowledged.
Milk Thistle Seed:Has been used for over two thousand years due to its remarkable effects on the liver and gallbladder. . Milk thistle helps with the detoxification of poisons such as alcohol, regeneration of damaged liver tissue, stimulation of bile production, and improved digestion.
Dandelion Root: This humble weed—often hacked to bits by lawn care workers—is a liver cleanser that has been celebrated throughout the ages. It stimulates bile flow from the liver, and is often used by herbalists to help fight fatty liver, cirrhosis, estrogen dominance, and even acne.
Turmeric: This yellow root—a cousin of ginger—is a powerful liver protector and even liver cell regenerator. It not only helps stimulate enzymes responsible for flushing out toxins (including known carcinogens) from the body, UCLA research has found that turmeric is capable of combating the effects of carcinogens.
Burdock Root: Stimulates bile flow while helping a weakened liver by purifying the blood and restoring damaged cells
Boldo Root: primarily used for the treatment of gallstones and gallbladder inflammation. The alkaloid boldin found in the herb has liver protective property and stimulates the production and secretion of bile. It is considered one of the best medicinal herbs for many digestive disorders, such as bloating, heartburn, and poor absorption of nutrients in the stomach and intestines.It is also used to enhance detoxification of the liver and protect against liver damage from toxins and drugs which are known to have a detrimental effect on the liver.The herb has a mild diuretic, mucosal protective, antiseptic and slightly calming effect and stimulates the excretion of uric acid; it can therefore be used for urinary tract infections(cystitis), rheumatoid arthritis and gout.
Peppermint: This herb stimulates bile flow and relaxes bile ducts, helping to break down fats. It also helps reduce bad cholesterol, which makes the liver's job of filtering toxins easier. Peppermint also inhibits blockages in the kidney and gallbladder and calms the stomach for optimal digestion.
     All of our herbal tinctures are handmade & hand infused.  Herbs used are either organic or wild harvested.  We are a small home based business committed to quality. All blends are developed by holistic practitioner Michelle Miller.  I am also a holistic practitioner who helps & teaches people how to get healthy using solely natural means.  From the simplest of diseases to the most complex, we can help.  Our contact information is available on the contact us page.
Facebook Educational Group:  https://www.facebook.com/groups/12foru/
***As per FDA gudelines:  None of these products are intended to treat, diagnose, treat, or cure disease.  

Ingredients: Chanca Piedra, Greater Celandine, Chicory Root, Milk Thistle Seed, Dandelion Root, Turmeric Root, Burdock Root, Boldo Root, Peppermint infused into Distilled Water & Grain Alcohol.  
 As a dietary aid, suggested Use: 1 dropper (20 drops) 2-3 X a day  & as needed