KIDNEY SUPPORT HERBAL TEA KIDNEY stones Cleansing Support Healing (Tincture blend)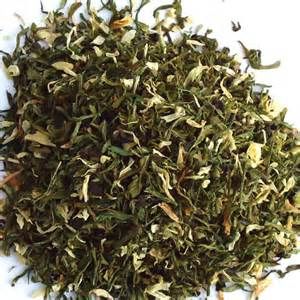 A blend of:  Chanca Piedra, Goldenrod, Gravel Root, Uva Ursi, Marshmallow Root, Hydrangea Root, Horsetail  Dandelion Root  & Shilajit minerals
USE: 1 teaspoon per 8 oz of water.  Can be drank cold or hot
Available Sizes:  2 oz  4 oz    8 oz  or  16 oz
Can also be made into tinctures. 
2oz=8oz 4oz=16oz 8oz=32oz 16oz=64oz
Chanca Piedra: Chanca piedra is used for various disorders of the urinary tract including infections, pain and swelling (inflammation), kidney stones, and discharge from the urethra or vagina. It is also used for digestive tract disorders including gas, loss of appetite, stomachache, intestinal infections, constipation, and dysentery.
Some people use chanca piedra as a liver tonic and for liver problems including hepatitis B. Other uses include treating diabetes, gallstones, colic, flu, swine flu, yellowing of the kin (jaundice), abdominal tumors, pain around the rectum, fever,sexually transmitted diseases such as syphilisand gonorrhea, malaria, tumors, caterpillar stings, cough, fluid retention, itching, miscarriage, tremors,typhoid, anemia,asthma, bronchitis, thirst, tuberculosis, and dizziness. Chanca piedra has repeatedly been successfully tested for antioxidant activity and response to high blood pressure and high blood sugar. The high phenolic content of chanca piedra has shown antioxidant activity, which has been found to support balanced blood sugar and optimal blood pressure levels.
Goldenrod: Goldenrod was used extensively among many Native American tribes for promoting urinary tract health. Research has found that the herb tones the urinary tract and is helpful for detoxifying the kidneys.
Gravel Root: Gravel root has a long history of use by Native Americans and early American colonists for promoting kidney and urinary health. Its effectiveness may be partly due to its euparin content — a solvent with potent activity against harmful organisms.
Uva Ursi: Also called "bearberry," uva – ursi has been used by many cultures. It's an astringent that can soothe and tone the urinary tract and research has also found evidence to support its traditional use for cleansing the kidneys
Marshmallow Root: As a soothing herb, marshmallow root may calm the tissues of the urinary tract. [8] It's also a gentle diuretic that encourages urination.
Horsetail: Horsetail is a common weed with diuretic properties; it's helpful for increasing urine output to flush the kidneys and urinary tract. It's also an antioxidant and offers that realm of benefits to the kidneys and renal system
Dandelion Root: Acts as a diuretic and promotes waste elimination..

Hydrangea Root:  Hydrangea Root is beneficial for a healthy prostate and urinary tract. It combats infection and has been shown to be helpful for treating inflamed prostate and bladder infection. Hydrangea Root also stimulates the kidneys in order to relieve fluid build up and is shown to be beneficial as a blood cleanser which may help treat lymphatic conditions.
Hydrangea Root is also used to treat chronic rheumatoid arthritis and the swelling that accompanies it. Hydrangea is thought to be an excellent herb to purge the kidneys, and is often used as an effective diuretic.
Shilajit:  . Super carriers of nutrients. They are naturally anti-biotic, anti-fungal, and anti-viral.

     All of our herbal tinctures are handmade & hand infused.  Herbs used are either organic or wild harvested.  We are a small home based business committed to quality. All blends are developed by holistic practitioner Michelle Miller.  I am also a holistic practitioner who helps & teaches people how to get healthy using solely natural means.  From the simplest of diseases to the most complex, we can help.  Our contact information is available on the contact us page.
Facebook Educational Group:  https://www.facebook.com/groups/12foru/
***As per FDA gudelines:  None of these products are intended to treat, diagnose, treat, or cure disease.  

Ingredients: Chanca Piedra, Goldenrod, Gravel Root, Uva Ursi, Marshmallow Root, Horsetail, Dandelion Root, & Frankincense Resin
infused into Distilled Water & Grain Alcohol.  
 As a dietary aid, suggested Use: 1 dropper (20 drops) 2-3 X a day  & as needed