GOUT Arthritis AWAY Essential Oil Blend Relieve gout fast Gouty Arthritis Rheumatoid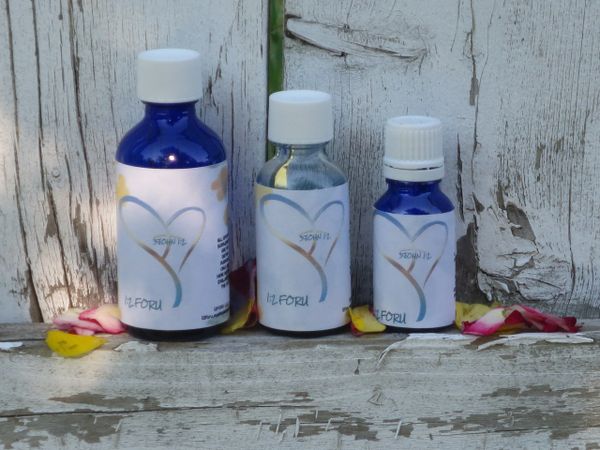 Adrenal Relief Essential Oil Blend is a special blend of oils that help to support the stress response of the adrenals & can possibly help to heal the adrenals as well.
Oils in this blend are:  BIRCH, FRANKINCENSE, PINE, FENNEL, PEPPERMINT, LAVENDER & THYME  in a carrier oil of grapeseed oil.
Birch:  Stimulates circulatory system and improves circulation, birch essential oil is very helpful in giving relief in diseases associated with improper circulation such as edema (swelling), rheumatism, and arthritis. The detoxifying property of birch oil also aids in this, as it removes toxins from the body which are the root causes of these circulatory diseases.
Pine is considered an analgesic and is therefore a good remedy for people suffering from joint pain, arthritis, and rheumatic conditions. Besides being an analgesic, it is also an anti-inflammatory agent, meaning that it reduces the inflammation and redness of those affected areas, and simultaneously eliminating the pain.
Fennel:  Diuretic, which means that it increases the amount and frequency of urination, thereby helping the removal of toxic substances from the body and helping in rheumatism and swelling
Lavender:  Known as an excellent remedy for various types of pains including those caused by sore and tense muscles, muscular aches, rheumatism, sprains, backache and lumbago. A regular massage with lavender oil can also provide relief from pain in the joints. A study done on postoperative pain relief showed that combining lavender essential oil vapor into the oxygen significantly reduced the amount of pain experienced, versus those patients only revived with oxygen after a major surgery.
Peppermint:  can be used externally in order to provide relief from pain. It is believed that the presence of calcium antagonism in peppermint oil helps remove pain from affected areas.  
Thyme: is antirheumatic.   There are two main reasons behind rheumatism, arthritis and gout. The first is improper or obstructed circulation and the second one is an increasing concentration of toxins like uric acid in the blood stream. Thyme essential oil can sort out both of these problems. Since it is a diuretic, it increases urination and helps in the removal of toxins from the body. Being a stimulant, it stimulates or activates circulation and thereby sorts out this problem in a separate way. Both ways helps cure rheumatism, and related conditions like gout & arthritis.

Frankincense: It induces a feeling of mental peace, relaxation, satisfaction and spirituality.  It is very cellurlar restorative and helps to rebuild good cells


The majority of our herbal tinctures & products are handmade & hand infused.  Blends are recipes developed by a holistic practitioner of 16 years & former Registered Nurse of over 18 years.    Herbs used are either organic or wild harvested.  We are a small home based business committed to quality.  We also offer holistic education & protocols to help people support their health using dietary supplementation.  From the simplest of diseases to the most complex, we can offer support for your health.  Our contact information is available on the contact us page.

Facebook Educational Group:  https://www.facebook.com/groups/12foru/

**As per FDA guidelines this product is not intended to treat or cure any disease or ailment.  Essential oils are recommended to be used externally as per the FDA**