DIATOMACEOUS EARTH Food Grade Parasites Candida Silica Fleas Ticks Animals Humans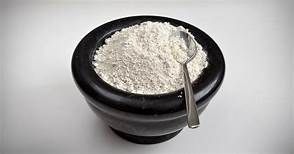 Available in:  1lb, 3lb,  5lb packages....larger quantities of 10 lb, 15 lb, and 25 lb is available please use contact form to inquire as to pricing.  
FOOD GRADE DIATOMACEOUS EARTH IS:
1. Natural Source of Silica 
2. Promotes Skin Health
3. Supports Heart Health
4. Natural Pesticide
5. Internal Cleanser
6.  Helps Hair and Nails to grow increases strength


7. Prevents and kills fleas / ticks etc.


8.  Helps kill parasites in both humans and animals 


9.  Promotes joint health and helps relieve arthritic symptoms


10.  Helps flush toxins out of the body


11.  Can help to Reduce cholesterol  levels


The majority of our herbal tinctures & products are handmade & hand infused.  Blends are recipes developed by a holistic practitioner of 16 years & former Registered Nurse of over 18 years.    Herbs used are either organic or wild harvested.  We are a small home based business committed to quality.  We also offer holistic education & protocols to people, to teach how to get healthy using solely natural means.  From the simplest of diseases to the most complex, we can help.  Our contact information is available on the contact us page.
Facebook Educational Group:  https://www.facebook.com/groups/12foru/
***As per FDA gudelines:  None of these products are intended to treat, diagnose, treat, or cure disease.