DETOX Foot Pads Helps to Remove impurities from the body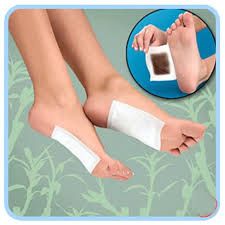 ITEM LISTED FOR YOUR CONVENIENCE AND IS NOT PRODUCED BY 12FORU.
Available in sets of  24, 50 or 100
These can be used on other areas of the body:  The liver, spleen, kidneys, joints that have pain and this may help to relieve pain and pull toxins from the area.
Using on feet :  Place on feet and cover with socks & wear while sleeping.  Any other area doesn't need to be covered & can be worn at any time of the day.  
All of our herbal tinctures are handmade & hand infused.  Herbs used are either organic or wild harvested.  We are a small home based business committed to quality. All blends are developed by holistic practitioner Michelle Miller.  I am also a holistic practitioner who helps & teaches people how to get healthy using solely natural means.  From the simplest of diseases to the most complex, we can help.  Our contact information is available on the contact us page.

Facebook Educational Group:  https://www.facebook.com/groups/12foru/
***As per FDA gudelines:  None of these products are intended to treat, diagnose, treat, or cure disease and are for dietary purposes only