BLACK Drawing SALVE Bloodroot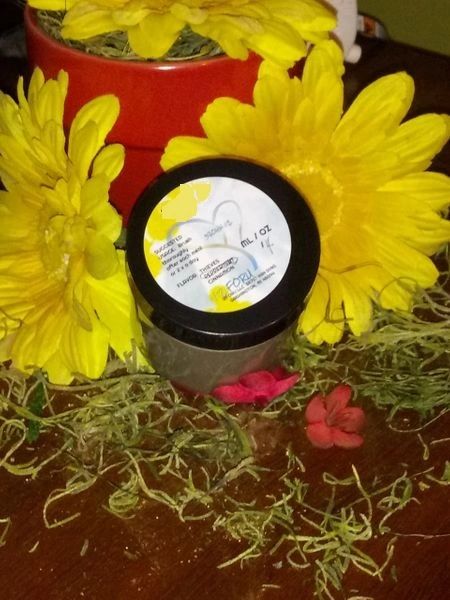 What makes our Black salve different?   Our black salve is still very effective for pulling and helping to cause cell aptosis (bad cell death) but it is gentler and more soothing than the traditional black salve due to the added soothing ingredients.
 Ingredients:  BLOODROOT, ROSEHIPS, COMFREY, CHAMOMILE, MARIGOLD, OLIVE LEAF, FRANKINCENSE RESIN, SHEA BUTTER, COCONUT OIL, BEESWAX, VITAMIN E OIL, CHARCOAL POWDER, CLAY, ZINC OXIDE, PINE TAR, HONEY, 4 THEIVES OIL
*Picture is a stock photo and representative of packaging ...actual jar received may be slightly different.**

 Indian black salve is one of the most powerful natural cancer support treatments known to man. And this is primarily due to the fact that it contains bloodroot, a potent herb native to the United States and Canada that is already recognized among many in the natural health community as being effective in the treatment of warts, moles, skin tags, cherry angiomas, and skin cancer. But as it turns out, bloodroot is also effective internallyas a treatment for ovarian, breast, bladder, bone and many other cancers.
Since mainstream medicine continues to deny the therapeutic value of Indian black salve, little is known about how it actually works. But many people have successfully used it both externally and internally to treat all types of cancer, viral infections, gastrointestinal problems, and other conditions. Topically, Indian black salve can be applied directly to malignancies for rapid healing. 

Internally, mixing a small amount of Indian salve paste about the size of half of an English pea in water or putting it into a capsule and taking it either once or twice a day, on a full stomach, can help effectively treat and eliminate cancer in as few as 20 days. Though the company is not permitted by law to explain these healing details with customers, many have used Indian black salve successfully to treat their cancers.

Resource:  Naturalnews.com
The majority of our herbal tinctures & products are handmade & hand infused.  Blends are recipes developed by a holistic practitioner of 16 years & former Registered Nurse of over 18 years.    Herbs used are either organic or wild harvested.  We are a small home based business committed to quality.  We also offer holistic education & protocols to people, to teach how to get healthy using solely natural means.  From the simplest of diseases to the most complex, we can help.  Our contact information is available on the contact us page.

Facebook Educational Group:  https://www.facebook.com/groups/12foru/
***As per FDA gudelines:  None of these products are intended to treat, diagnose, treat, or cure disease.